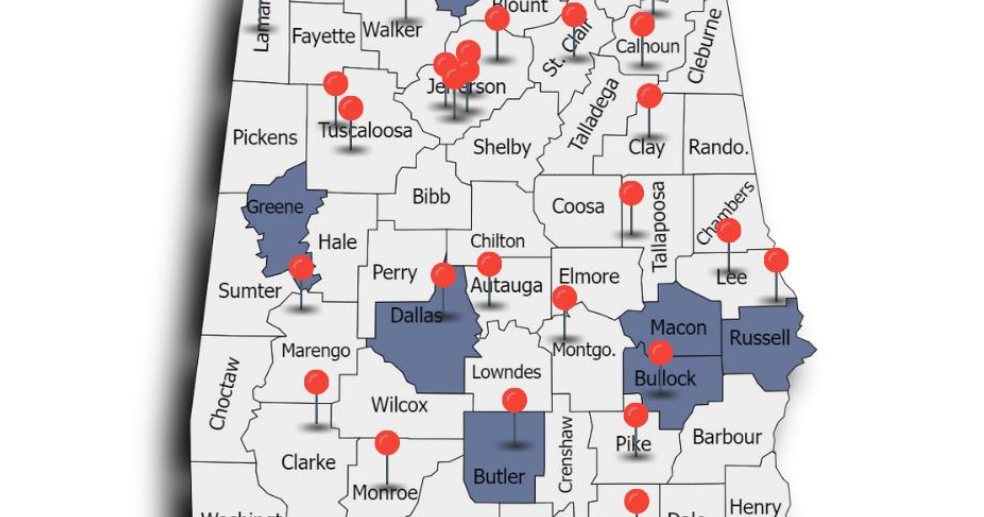 #inform-video-player-1 .inform-embed { margin-top: 10px; margin-bottom: 20px; }
#inform-video-player-2 .inform-embed { margin-top: 10px; margin-bottom: 20px; }
ATLANTA — A decision on which companies will be allowed in the cannabis industry in Alabama is expected to be decided by June 12.
A total of 94 applicants applied by the Dec. 30 deadline set by the Alabama Medical Cannabis Commission, a 14-member board authorized in 2021 to administer and enforce the laws and rules relating to medical cannabis that now can be grown and dispensed in Alabama upon receiving a license.
According to the commission, 607 requests for applications were submitted between the application period Sept. 1-Oct. 17, 2022.
Since then, the number of cities updating their ordinances to allow for cannabis dispensaries increased, according to Brittany Peters, director of external affairs for AMCC.
"We've seen this grow very significantly since our meeting in November," she said at a Jan. 12 commission meeting. "I think it's nearly doubled in a number of cities and counties that have passed a resolution or ordinance or just updating the map to show where potential dispensary sites may be located when licenses are awarded."
The cities of Athens and Cullman, and Cullman County are among jurisdictions that have recently updated such ordinances in their jurisdictions.
Of the 94 applications submitted to the commission:
Twelve applied for cannabis cultivator licenses. No more than 12 licenses can be issued by the commission.
Twelve applications received for a processor licenses. The commission can only issue four such licenses.
Four licenses can be issued for a cannabis dispensary; 18 applications were received.
There are no license limits on companies to securely transport cannabis, and the commission can use discretion when awarding licenses. Eleven applications were submitted.
There are also no license limits for companies that want to become state testing laboratories for cannabis. Three applications were submitted.
The bulk of applications, 38, were received to become an integrated facility where cultivation, processing, dispensing, saving and transporting cannabis will be permitted. The commission can only issue five licenses for an integrated cannabis facility.
"We won't be discussing the contents of applications publicly until they're deemed final and submitted at the April 13 meeting," Peters said. "We will however be working to generate some reports for commission members and providing you access to the application portal."
Staff will now be accessing applications for deficiencies to email deficiency notices to applicants Feb. 13.
"Deficiency notices are designed for us to notify applicants where things are missing, where files may be corrupted or illegible or those types of things," general counsel for AMCC Justin Aday said. "We're not reviewing these in any way that's going to return it to an applicant with some indication of how they may be able to improve their application or score better on it. This is simply to correct missing items, deficient items."
Deficiency corrections must be back to the commission by March 3, the date by which applicants can request an amendment to their application.
"As of March 24, we should have in hand all a final set of all of the applications as they will be provided to the commission," said legal counsel Willam Webster "And from that day forward, the AMCC staff as well as the commission can review those and prepare for the determinations that have to be made on the at the April 13 meeting."
The applications will be vetted by an academic time and AMCC staff, who will make recommendations to the commission in an executive session. The spread of facilities across the state, will be a key factor in making determinations, Webster said.
On April 14, public notices will be sent to all applicants and a 30-day public comment period will begin. On June 12, the commission will decide which applicants will receive licenses.
"The licenses will be granted that day, but they will not be issued that day, Webster said. "The issuance has to come after they pay their licensing fee and it is only then that they will be allowed to go forward.
Awardees will have 60 days to begin production or cultivation, assuming they've paid their application fees and certain conditions have been met.
The commission and an inspection officer will be able to inspect the applicants' facilities for adherence to guidelines and laws before production begins.
Georgia underwent a similar process to launch its medical cannabis program, which is currently in limbo due to lawsuits from applicants that weren't awarded licenses, alleging that the Georgia commission's decision-making process may have been unfair and inconsistent in scoring.
A majority of the commission's documents are under seal; however, Fulton County Judge Rachel Krause is expected to make a decision in the coming days on whether to allow certain documents to be unsealed and available to the public.
Under Alabama's program, registered certifying physicians may recommend medical cannabis to patients who have been diagnosed with specific illnesses including autism, cancer and for symptoms associated with other diseases or illnesses.
#inform-video-player-3 .inform-embed { margin-top: 10px; margin-bottom: 20px; }