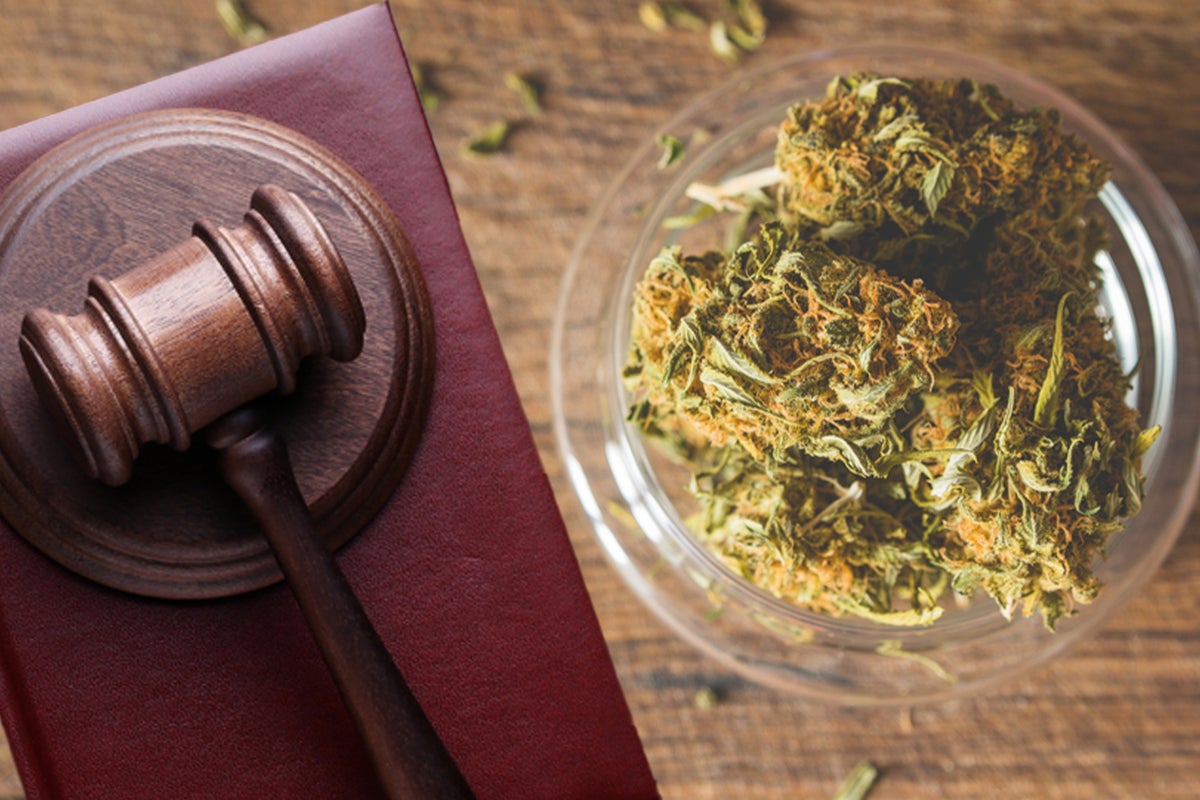 More NYC Teens Use Cannabis During School Hours
The first adult-use cannabis sales in New York kicked off on Dec. 29, nearly 20 months after former Gov. Andrew Cuomo signed recreational marijuana into law.
Adults 21 and older can possess up to 3 ounces of cannabis or 24 grams of concentrates.
However, NYC school staffers are warning about increased weed consumption, reported Chalkbeat.
"We definitely have seen an increase in incidents of kids using marijuana," saidAnna Nelson, an assistant principal at a public school that serves grades 6-12. "It used to be a problem with our high school kids, but now we have kids coming to school high as young as middle school."
According to education department data, there was an 8% uptick in reports of "controlled substances" and drug paraphernalia found on students at school compared to the same period in 2019.
The statistics seem to align with recent findings published in the journal Clinical Toxicology, which revealed a 245% rise in pediatric abuse and misuse of cannabis from 2000 to 2020.
Wisconsin Gov. Evers Promises To Push For Marijuana During His Second Term In Office
Wisconsin might see marijuana legalized soon with Gov. Tony Evers in charge again after defeating his Republican challenger Tim Michels in the November midterms.
In his inaugural address Tuesday, Evers outlined his agenda, which included a push to legalize recreational cannabis, abortion access and the expansion of Medicaid, reported WBAY.
"We must have a meaningful conversation about treating marijuana much like we do alcohol," the governor said. "But we can't do it alone. Together we will."
Evers had said earlier that he intended to propose legalizing recreational marijuana in the next state budget, a move similar to including medical marijuana in his budget in 2019.
The plan, which would pertain to adults over 21, "is estimated to generate $166 million in revenue that Evers wants to use to help fund schools."
But top Senate Republican Devin LeMahieu thinks otherwise.
"I don't think we still have the support in our caucus even for medical marijuana," said LeMahieu in a recent interview with 27 News. "But it's obviously a discussion we'll have as a caucus going forward."
Alabama MMJ Licenses To Go To Minorities
Alabama Governor Kay Ivey signed off on the state's medical cannabis bill SB 46 in May 2021, becoming the 36th state to legalize MMJ.
Alabama cannabis regulators recently sought additional help to evaluate applications for cannabis licenses three months after it began to accept them. The University of South Alabama called on "professionals to review, evaluate and score" license applications according to several categories, including financial ability, business/management approach, operations plans and procedures, facility sustainability and infrastructure, security plan, personnel, quality control and testing and marketing and advertising.
So far, the Alabama Medical Cannabis Commission has received 94 applications for a business license, reported WSFA.
Following the review, regulators plan to issue 12 cultivator licenses, four processor licenses, four dispensary licenses, five integrated facility licenses and an as yet unspecified number of state testing lab licenses.
Interestingly, one-quarter of all permits and one-fifth of integrated facility licenses will go to minority-owned businesses.
"It's gonna be helpful not only to the patients that need the medication but also to the economy of the state and municipalities where dispensers located," said John McMillan, director of the Alabama Medical Cannabis Commission.
Photo: Courtesy of 5 second Studio and Eight Photo by Shutterstock