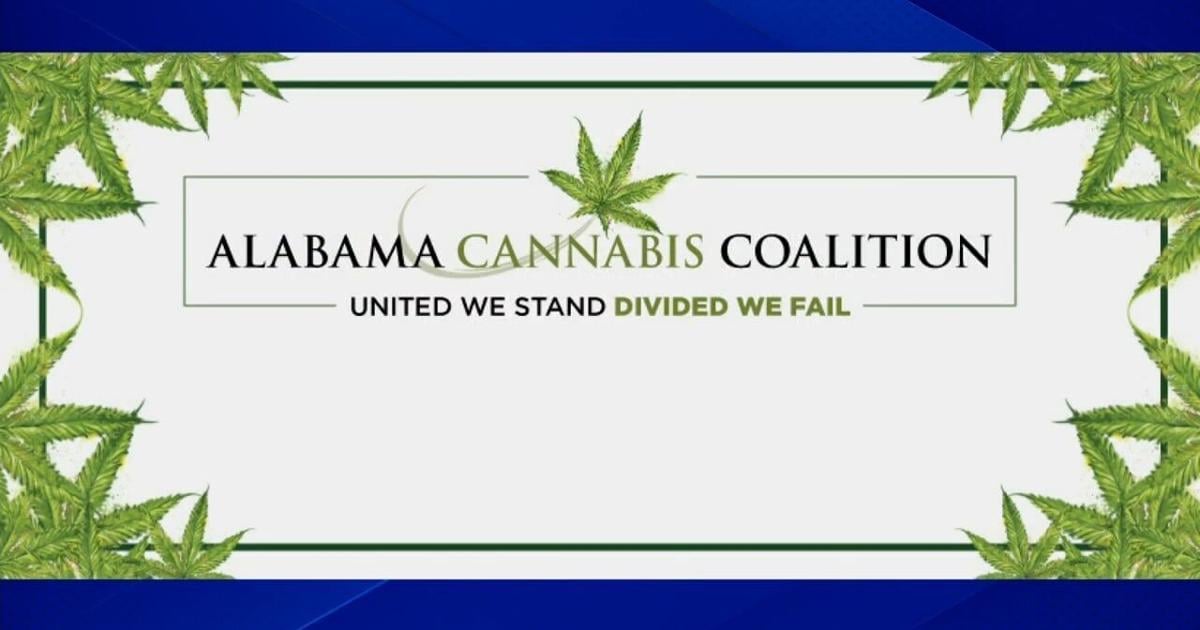 There's been a snag in the process to bring medical cannabis to Alabamians, leaving many questioning, how soon medical cannabis could be on dispensary shelves.
In May of 2021, medical cannabis legislation was passed under Senate Bill 46 in the state of Alabama.
The Alabama Medical Cannabis Commission awarded a license to current and future dispensary owners to sell medical cannabis in June of 2022.
"Within 24-hours the Alabama Medical Cannabis Commission had to hold an emergency meeting to withdraw those awards because a lawsuit had been filed because someone who was expecting to be awarded a license, did not get that award.", said H-Marty Schelper, the president for the Alabama Cannabis Coalition.
She says following the lawsuit, the cannabis commission's chairman Dr. Steve Stokes resigned and then Rex Vaughn stepped in. "The new chairman and the director John McMillian are going to start meets on Monday, November the 27th. They are actually going to allow the applicants to present their case on why they feel like they should be awarded a license." The commission is expected to award applicants on December 15th to be a part of the medical cannabis program.
"I know that there are a lot of people out there that are saying in 90-days, once this applicants are licensed and can start growing medical cannabis that the products will be available. I've heard other people say that's very optimistic, it's probably going to be six-months.," said H-Marty Schelper.
Once medical cannabis is available, Alabama residents can apply for a medical cannabis card. Applicants will be examined by qualified physicians and have to go in front of commissioners before being issued a card. A few of the qualifying conditions are panic disorder, Parkinson's disease, sickle cell, and autism.
You must be a state resident and over 19-years old, but if you are under 19, you must have a parent or guardian present. Caregivers must be 21-years or older and a state resident.
In Scottsboro, Alabama City Council voted unanimously to authorize the operation of medical cannabis dispensaries.
Richard Bailey is the president of Scottsboro City Council. He says John Deets – a man who runs a dispensary that sells hemp products convinced council to get on board. "We wanted to be ahead of the curve. I didn't want this to fall in our lap and us not be ready, we wanted to do our research ahead of time before it was passed."
Bailey said learning about what products would be offered, changed his mind as well. "When I first heard about it, I was a no like most residents but Jackson County and the city of Scottsboro has a high cancer rate and understanding that this product is another way to help the patients at this time."
However, Deets believes the bill needs to be reworked, saying "the only products that they are going to have is going to be a nebulizer, going to be an oral tincture, a suppository and I believe a topical cream or something along those lines." Products that can be smoked or vaped and products such as cookies or candies are not allowed.
Deets says he was ready to apply on day one to be a part of the medical cannabis program but after talks with his legal team and others. "They need to open it up to those who are able as a free market enterprise and I don't think they need to be picking winners and losers like they have already. I think there was a better way of them being able to unroll the program."
He's going to wait until the kinks are worked out before applying.